Y'all, I have finished Christmas shopping! I'm so excited about that!Other than Lainey, I'm done! And she's easy, I already know what we are getting her, just waiting to find a good deal.
I've also ordered our Christmas cards from Shutterfly! We are skimping this year so I went a little cheaper this year than usual and went with a photo card from Shutterfly. They are so cute and I can't wait to get them in the mail and start addressing them!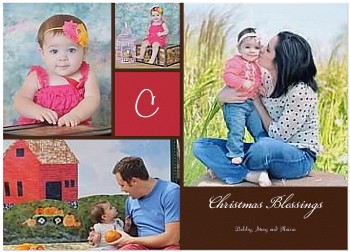 Monogram Memories Christmas

How is y'alls Christmas shaping up? Have you finished shopping?